Gallery
Hartley 2, Close Up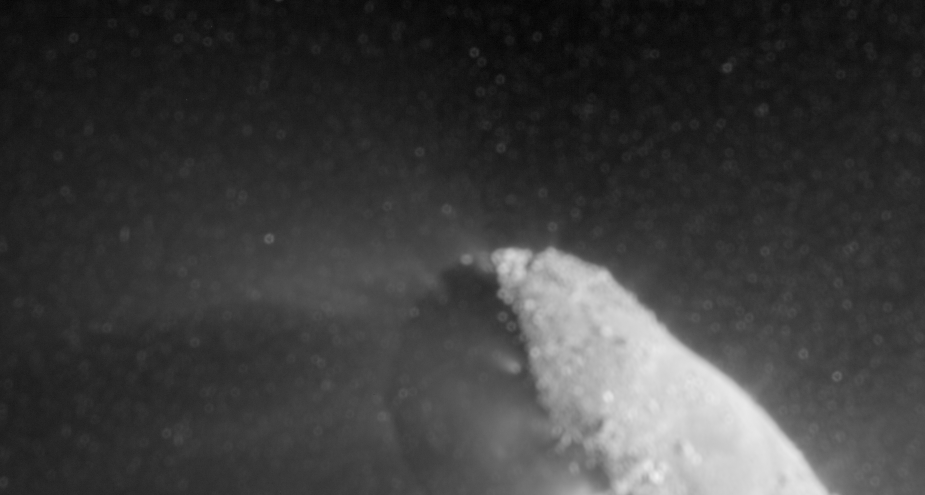 Click for larger image.
HRI image morphing from the out of focus (undeconvolved) to deconvolved (sharpened) view.
The before and after still images used to make the animation.
Caption: A High Resolution Instrument (HRI) image before deconvolution, a process that sharpens an out of focus image, which then fades to the sharpened or deconvolved version. This shows part of Hartley 2ís nucleus, with the Sun illuminating it from the right. Also visible is a distinct cloud of individual particles. This image was obtained on Nov. 4, 2010, the day the EPOXI mission's spacecraft made its closest approach to the comet.
Credit: NASA/JPL-Caltech/UMD
Related Releases